Dana just tweeted saying this: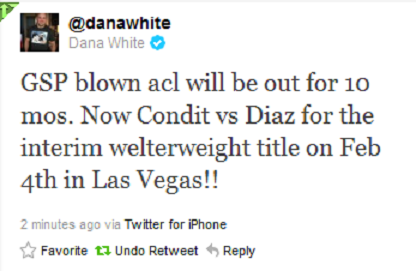 Absolutely gutted, I was so looking to FINALLY seeing GSP VS Diaz, I suppose Condit VS Diaz will be a great fight but it's still second best to GSP VS Diaz, I wonder who Koscheck will face now as well.
Thoughts on the fight anybody? Diaz or Condit?